Remove small o deep wrinkles and improve the contours of the face and eyes.
Stop wrinkles and skin aging!
Remove small or deep wrinkles on the face and improve the contours of the face and eyes. Remove wrinkles on the nose and raise the eyebrows, corners of the lips and tighten the neck with botulinum treatment at the Dental Center Ostojić. With botulinum treatment can also get rid of excessive sweating.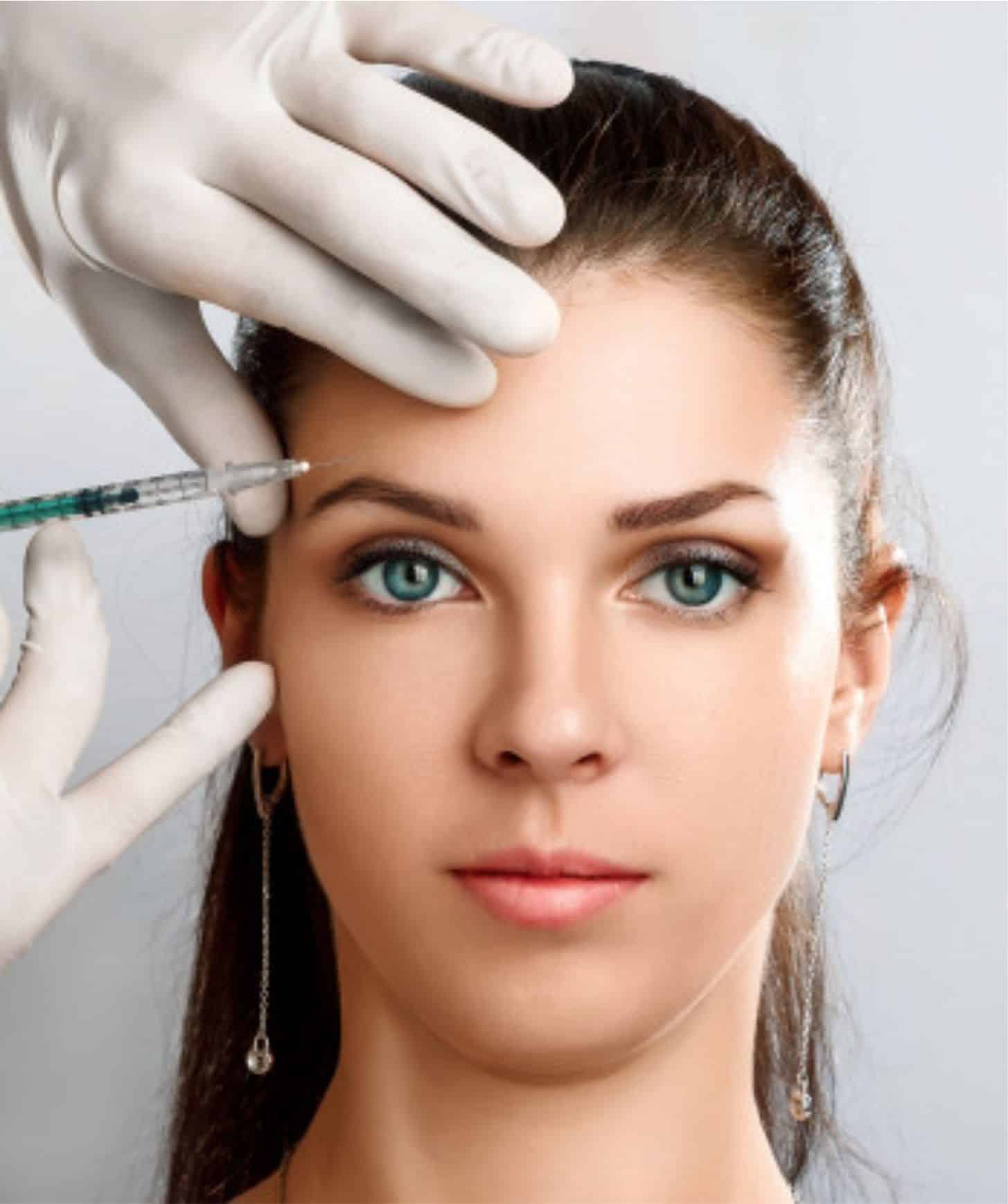 Botulinum treatments
We are sure that there is no person today who has not heard of Botox. Botulinum is a purified enzyme produced by the bacterium Clostridium botulinum. Its application in aesthetic medicine is completely safe, because it is used in purified doses.
In 1977, American ophthalmologist Alan B. Scott began using purified toxin in blepharoplasty procedures to remove excess skin around the eyelids. In 1989, the American pharmaceutical giant Allergan received approval from the FDA (US Food and Drug Administration) for the use of botulinum toxin for medical purposes under the patented name – Botox. In the same year in California, cosmetic surgeon Richard Clark first used Botox in aesthetic medicine, and since then its worldwide application has begun and the real era of non-surgical aesthetic medicine was born.
Over the years, the skin loses its elasticity. The appearance of the first wrinkles is the first sure sign of aging which is a big problem in the modern western world. The imperative for a better and more youthful appearance creates a demand for faster, minimally invasive and effective solutions, and Botox has found its place here.
Removes small and deep wrinkles, improves the contours of the face and eyes. It can additionally remove wrinkles on the nose and raise eyebrows, lip corners and tighten the neck. Botox applications also include lowering the lips where Gummy smile appears and narrowing the face in those who have too pronounced chewing muscles. It is also used as a treatment against excessive sweating, meaning it is injected under the armpits, on the palms, feet. Patients who are candidates for Botox are people of both sexes who want to get rid of the initial signs of aging, who suffer from migraines, want to get rid of dark circles under the eyes, treat frequent migraines, excessive sweating under the armpits.
The benefits of Botox applications are fast and excellent results, visible in about 3 days, lasting 6 months. After that the treatment can be repeated. Today, botox is much more affordable, so customers always come back because they get used to the much-desired perfect results. It provides a fresh, youthful look.
Today, everyone is afraid of that frozen and embalmed look that was in the 1990s, so a lot of people are still a little sceptic about applying botulinum on their own skin, but today it is used with greater precaution and in quantities that correct unwanted irregularities. The goal is to look as natural as possible. This usage of this purified protein is completely safe and we warmly recommend it to everyone!
There are almost no side effects after botox treatment. After treatment injections there is a possibility of stronger or weaker redness that disappears in a short time. There is a possibility of mild headaches, possible minor hematomas, a feeling of tightness of the skin, but they are a rare side effect and last for a couple of days.
Recovery after treatment:
• Cosmetic facial cleansing should be avoided
• Avoid swimming in the pool / sea, diving
• Do not apply creams on the face
• Avoid drinking large amounts of alcohol
• Do not go to the gym for a day or two after the procedure
• After the procedure, it would be good not to sleep in a lying position for the next six hours, but in an elevated position.
• Avoid saunas, solariums at least a week after
• If you have been treated with botox against sweating it would be good not to use any deodorants
If you have any doubts or you experience any side effects that are not listed here, feel free to contact us and schedule a check-up!
Aesthetic medicine services
Do you need more information?
COME DIRECTLY TO OUR CLINIC OR CONTACT US BY EMAIL OR TELEPHONE TO SCHEDULE AN APPOINTMENT